DEMOCRATS


Hillary Clinton
Today Show Finds Photo Of Clintons With Disgraced Obama Supporter
"Today, NBC aired an undated photo of Hillary and Bill Clinton taken with Tony Rezko and tried to compare that picture to Sen. Obama's 17-year relationship with the indicted influence peddler. Over the course of her career, Hillary has probably taken tens of thousands of photos. Here are some facts you should know:
Tony Rezko has never contributed a dime to Hillary or Bill Clinton. They have no relationship with Tony Rezko.
Tony Rezko has been described as Sen. Obama's "political patron" and friend of 17 years."
MORE
Barack Obama
Obama Getting Support From 527 Groups He Blasted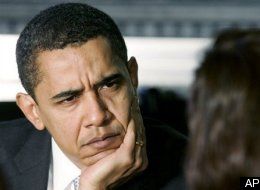 "Illinois Sen. Barack Obama - who has criticized Democratic presidential candidate John Edwards for benefiting from "independent expenditure" and political action committees - is taking heat because some of the same kind of organizations are now spending money, organizing and putting up TV ads on his behalf in the Bay Area.
These types of independent organizations aren't illegal as long as they do not act in a coordinated way with the campaign. But critics say Obama is being hypocritical in denouncing Edwards' connection with "527" independent expenditure groups while not demanding that ones supporting him stop.
In Obama's case, a 30-second TV spot financed by PowerPAC, a 501(c)(4) nonprofit political action committee, is running on cable stations in the Bay Area, urging change and a vote for Obama."
MORE
John Edwards
Feingold Rips Edwards Again, Urges Dem Candidates To Take On Rove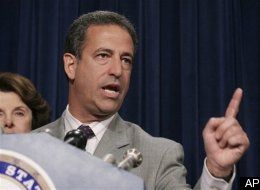 "I don't understand how somebody could vote, five or six critical votes, one way in the Senate and then make your campaign the opposite positions," Feingold said, expanding on comments he made a week ago to the Appleton (Wisconsin) Post-Crescent. "That doesn't give me confidence that if the person became president that they would continue the kind of policies that they are using in the Democratic primary. I'm more likely to believe what they did in the Senate."
MORE
REPUBLICANS


John McCain
Aide Helped Controversial Russian Meet McCain
"A top political adviser in Sen. John McCain's presidential campaign helped arrange an introduction in 2006 between McCain and a Russian billionaire whose suspected links to anti-democratic and organized-crime figures are so controversial that the U.S. government revoked his visa.
Rick Davis, who is now McCain's campaign manager, helped set up the encounter between McCain and Russian aluminum magnate Oleg Deripaska in Switzerland during an international economic conference. At the time, Davis was working for a lobbying firm and seeking to do business with the billionaire.
There is no evidence that McCain did anything for Deripaska after they met at a social gathering over drinks and dinner. Deripaska was grateful for the introduction, writing a thank-you note to Davis and his partner and offering to assist them in a subsequent business deal, according to a copy of the note obtained by The Washington Post."
MORE
Mitt Romney
When It Comes To MLK, Mitt Romney Had A Dream...Literally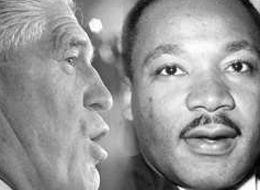 "To demonstrate that, while he may look like the Platonic ideal of 1950s sitcom fatherhood, he's still "down" with the "brothers," Republican presidential candidate Mitt Romney has repeatedly stated that his father "marched with Martin Luther King." When various journalists found no evidence that his father, George Romney, ever marched with the civil rights leader, a spokesman for the Romney campaign qualified the statements:
"He was speaking figuratively, not literally.""
MORE
Mitt Romney: "Who Let The Dogs Out?"
"Just like his dad, here's Mitt Romney marching in a Martin Luther King Day parade in Jacksonville, Florida. And just like his dad, here's Mitt quoting a line from the Baha Men, wondering jovially and entirely without context: "Who let the dogs out?" Followed up with an enthusiastically- barked "Whoo! Whoo!" Leading us to say, as we find ourselves doing a lot lately, "Oh, Mitt!""
MORE
Rudy Giuliani
Pandering To Cubans, Giuliani Gets His Facts Wrong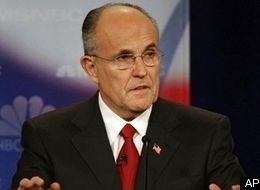 "Having won nary a primary and trailing in the polls, Rudy Giuliani needs all the help he can get to pull out a win in the upcoming Florida election.
But for someone whose electoral life depends on the Sunshine State, the former New York City mayor didn't exactly do his homework. During Thursday's debate, Giuliani was asked about the so called "wet foot, dry foot" policy, which states that exiles from Cuba (but not North Korea, Iran, etc.) can remain in America as long as they make contact with U.S. soil (if they are caught at sea, they are returned home).
Giuliani said he supported the policy, specifically because it's been law for so long. "We've had this exception for 40 years," he claimed. "I think it's fair given the history of Castro."
The only problem? The policy is less than 15 years old."
MORE